Which Guitar Exam ?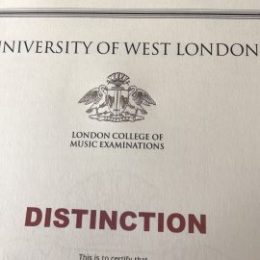 Which Guitar Exam ?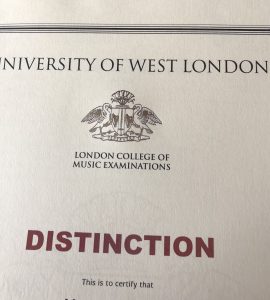 Which Guitar Exam ?
There are lots of different exam boards these days. So how do you know which guitar exam board is best? Let me try and explain the exam boards I use for my students.
Rockschool
For many years I have used the Rockschool Syllabus. With Rockschool you buy a book to study from, and then for the exam. There are 2 ways to do the exam. One is known as a performance exam. This is where you will need to play 5 of the 6 pieces along to a backing track, at an examination center. Alternatively you have the option of doing a full graded exam where you play 3 of the pieces from the book. Then you have to play scales, a riff, some chords and maybe arpeggios depending on what grade you are doing. Along with this there will be an improvisation test, or music reading test. General musicianship questions will also be asked and ear tests, This is for the electric guitar although you can do up to grade 3 on an acoustic guitar.
Registry Of Guitar Tutors
Registry Of Guitar Tutors is a syllabus I also use for acoustic guitar exams. These are less stressful because for a performance exam it can be done via a video recording. It is then uploaded to the examination board. This is a great way for people to build confidence in their own playing. It carries the same educational points as Rockschool. The bonus is if you make a mistake, we stop the video and do it again until we are ready to send the video off. There is also an option to do a more detailed exam. However this would mean going to an exam centre.
Trinity College
Finally the other exam board I am using now is Trinity College. Trinity College have just released a brand new syllabus for electric guitar and it is in my opinion the best electric guitar syllabus I have seen. The actual exams start in March 2018 and I already have people waiting to take grades for the 1st time using this syllabus. You have to learn 3 songs for this exam. These songs are by well known artists like Nirvana, Amy Winehouse , The Beatles and many many More. You will also have to do an improvisation test or a playback test. I am looking forward to seeing how my students score in this new exciting syllabus in March this year.
Summary
For younger children and people learning acoustic guitar Registry Of Guitar Tutors performance exam really is very hard to beat. When it comes to electric guitar having used Rockschool for many years I am now using Trinity College because its about more real life skills on the guitar than Rockschool is. My students doing Rockschool exams have been shown the new syllabus by Trinity College and every single person has wanted to move over to Trinity College.
I will still be giving the option should anyone want to still continue to do Rockschool exams. For now Trinity College wins over an out dated Rockschool Syllabus. I have no affiliation with any of the above board other than being a member of The Registry of Guitar Tutors.