Teaching in Schools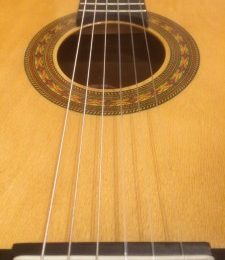 Guitar Lessons For Children In School
Anthony is a Peripatetic music teacher and is available to teach at local schools. He has been teaching in schools since 2010 and has had great success with more pupils signing up for lessons every year.
He currently runs courses at the following schools:
Brewood C of E Middle School
St John's CE (VC) First School Bishops Wood
St Paul's C of E (C) First School Coven
St Michaels First School Penkridge
One of the questions most frequently asked by parents is what guitar should I buy for my child?
I would highly recommend buying a 3/4 size guitar with nylon strings. They are relatively cheap to buy and are good value for money. If your child likes playing guitar and when they have grown out of the size of it, then that is the time to look at getting a full size electric guitar or a bigger sized acoustic guitar. Not every child will stick to playing an instrument as it takes time and dedication, so it is really not worth spending lots of money on a first guitar. If they are really interested let them do some work to get that shiny new electric guitar.
Small 3/4 size guitars are ideal to carry to school and can be stored more easily so less likely to get damaged. The nylon strings are also much softer on a child's fingers than steel strung guitars. If the child finds it difficult to play the guitar due to the strings been made of hard steel then this will obviously put the child off spending any time with the instrument. The easier it is for the child to play the more time they will spend on the instrument, and that is where we get the best results from. The finger tips will gradually harden without too much discomfort. The more time the child spends playing the guitar the better player they will become, so we need to make it as easy and as much fun as possible.
If you need any further advice please don't hesitate to give me a call on 0780 3608156