Kick Up the 80s First Promo Video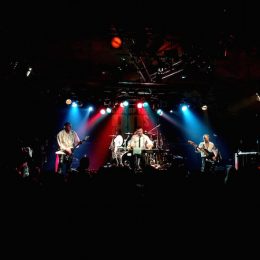 Kick Up the 80s First Promo Video
As well as giving guitar lessons. I do regular live performances with three bands Kick up the 80s, Big up the 90s and The 7 Teez.  These bands are a tribute to the 80s, 90s and 70s. We play venues around the U.K and also around the West Midlands including The Robin 2 in Bilston and The River Rooms in Stourbridge as well as parties and private functions.
Kick up the 80s recently spent the day filming a promo video at The Robin 2 in Bilston. After taking lots of footage from many different angles Martin Dolman (Drums) spent many hard hours editing to give us this final result.
Check it out and let us know what you think in the comments box.
 See Kick Up the 80s Live
If you would like to come and see us live the next local Kick up the 80s gig is at the Robin 2 Bilston Saturday 4th May 2013.
After that we are at  The Moulineux along side X Factor star Joe Whelan Friday 10th May in aid of Compton Hospice and Promise Dreams a fantastic cause.
For further gigs check out the gig guide