Debut Album From A J Green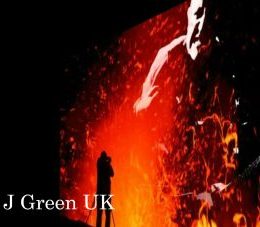 Debut Album From A J Green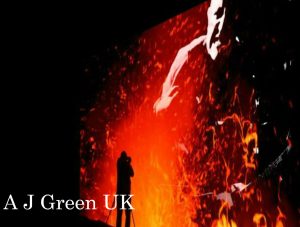 Debut album from A J Green is out now. It contains 10 songs 9 original songs and one haunting cover of Walk The Line by Johnny Cash. This is now available on here and also Spotify, Deezer, I Tunes, and all major music download sites worldwide.
The album was recorded at Anthony's home studio. He has played all instruments on this album and also sang all the vocals and drum programming. This is the same studio where guitar lessons take place. Anthony had a few of these songs kicking around for many years. Some people may remember him preforming Talk about Love, Higher and Sarah with one of his former bands Full Confession. The other tracks were written more recently. Anthony wanted to gain the knowledge and experience of putting an album out. He also felt it was time to do something that he always wanted to do. He also wanted to get back to song writing. Due to taking many years off from this while performing in tribute bands.
The album was recorded over a period of around one year. When time allowed . The idea was to have around 15 songs and then release what he considered the best 10 songs. There was a cover of Gary Numan's Tubway Army, Me I Disconnect from You, Chris Isaak's Wicked Game  and also a cover of a more up to date artist Drake's One Dance which did not make the final album as well as other self written songs. These may appear on his next album if there is enough interest after the debut album.
The Future
This now also opens the door for anyone who is having Guitar Lessons from Anthony to be able to record and release a single or even an album to the world. Anthony will be able to guide you through every step of the journey. He will continue to preform with tribute bands Big up the 90's and  Kick up the 80's 
Anthony also teaches guitar in local school but would like to keep on writing songs and may release another album in the future. There are no concrete plans for this though at the moment.